*UPDATES*
On behalf of the P.S. 127 staff, we would like to wish all our wonderful families a happy and healthy Thanksgiving.
We are thankful for each and every one of you. Please stay safe.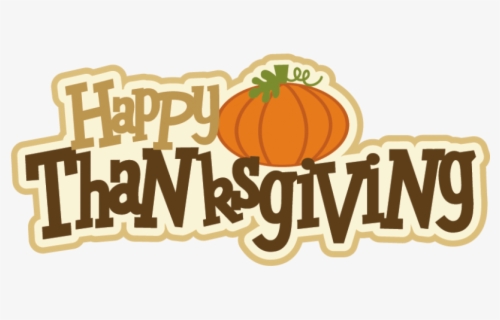 *SCHOOLS ARE TEMPORARILY CLOSED*
As you know, all public-school buildings will be closed until further notice. The City and State have not yet decided on their plan to reopen buildings, and the Mayor has indicated that all schools will remain closed until at least after the Thanksgiving weekend. We will provide updates as soon as we are able.
Help Support our school!

Our PTA is hosting a virtual fundraiser with Meadow Farms, which offers a range of price points and items perfect for the holidays. Attached, you will find a link with directions on how to set up your child's account. With this, you will be able to share with family and friends around the country, to help us reach our goals. A portion of the proceeds will go to remote enrichment activities, so that even while apart, we're still together. For more information, visit our PTA page.

Information & Support for Families 11/19/2020.

Agenda
Family & Student Information Sessions -Thursday, November 19, 2020 6:30 pm – 8:00 pm. Please join us at our next Family and Student Information Session. We want to hear from you! We know that many families are considering whether to "opt-in" to blended learning, and want to provide an opportunity for families to ask question and learn the most up-to-date information about blended learning. This event is also an opportunity for you to share your experiences of back to school for you and your family. Registration is open for both events and families can submit questions by completing the online registration. Spanish, Mandarin, Cantonese and ASL interpretation will be provided. Anyone can access the livestream at the time of the event by accessing this link: https://learndoe.org/face/live/

Choosing Your Learning Preference - November 15th Deadline -DOE public schools offer blended/in-person learning  (a mix of in-person days at school and remote-learning days at home) and fully remote learning. Learn more about blended/in-person learning and the 2020-2021 school year on our Return to School 2020Opens in a new browser tab web pages.

YDR is currently still in the enrollment process with an expectation to fill up our slots. Please fill out this survey -October Survey.docx

November Newsletter- Posted under McKinley Monthly Tab Below

If you have not already done so , please fill out the Emergency Contact Card.pdf and submit to your child's classroom teacher. Click here for filling out and submitting forms.docx .Thank you!

Students must return ALL textbooks that were sent home in March: Journeys, Science, Social Studies. If they are remote only, they can bring them in at a time that is convenient for them.

How to Reset DOE iPad - iPad Video.mov

REMINDER - Log in to the NYC Schools Account by going HERE to make certain you can access your child's information.

Student Behavior Contract 2020- This student behavior contract needs to be completed by students as an assignment, which their teachers will assign in Google Classroom. Visit here to read the NYC DOE Discipline Code.
Technology: Getting a Device and Internet Access
Hybrid/Remote Schedule
Health & Safety Information
General Information
- Water testing Results 2018 - Water testing 2018.docx
- ALL adults must show their Picture I.D. and sign-in with our School Safety Agent when entering our school building. All visitors should then proceed directly to the Main Office.
Communication
School Website Home Page - listed under announcements on the home page of the School Website
Remind App messages set up school & teachers.
School Messenger - a Robo call or voice message is left on the Main Phone Number on the students' blue card. Please make sure your number on the Blue Card is updated.
Google Classroom

Visit nyc.gov/coronavirus at any time for general information, and if you have any questions or concerns.
News from the Centers for Disease Control and Prevention https/www.cdc.gov/
NYC DOE at here
PTA Updates - Use this link to download the app: https://www.remind.com/join/ps127t Or use without the app by texting #81010 to: @ps127
Parent Corner - Click for the Parent Coordinator Page
Flu Information Fight Flu at Home and School 1.docx ,
View the Next Gen Learning Standards Parent Resource link Link
McKinley Monthly
November Newsletter
October Newsletter - *New Format
Past Months Newsletters
Class Google & Remind Codes - Updated 9/29/2020
Remote Learning Pictures! #PS127PROUD
Statement on Accessibility
We are working to make this website easier to access for people with disabilities, and will follow the Web Content Accessibility Guidelines 2.0. If you need assistance with a particular page or document on our current site, please contact our parent coordinator to request assistance.